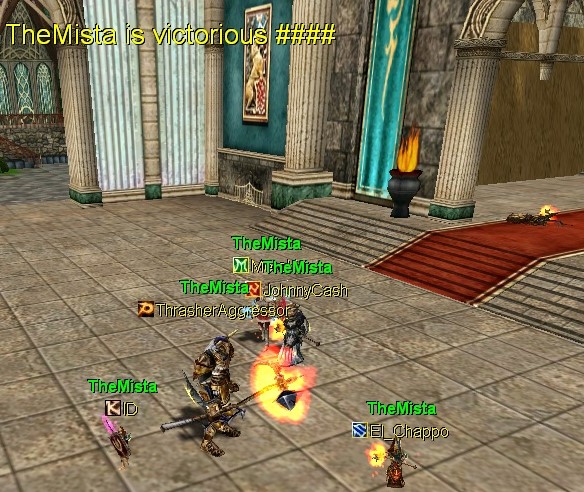 This was one of the best CSW i've ever played here in MAXKO...
we made that clan the day before, just to fight on this event and have some fun.
The enemy who was holding the castle had 3 party, and there was other 2 ramdon clans (1 party each), so we didn't take the crystal so easily, but at the end and with some luck we won.
Another good anecdote was, maybe y'all remember CONAN's clan (i can't remember the name) who can summon the whole server just to sit 1 hour and take the reward...
4 party plus few assasins and archers VS 1 mage party, but not just run and nova, we tank them when we had the opportunity... i won't going to lie, we get 40k+ nps. You can image how many times they died. At the end they kept the castle... but at what cost?

So i have to desagree with GM_Pooka who thinks that CSW is just for crowded servers. Winning a war is about tactics and good gameplay, not just about numbers

My only suggestion or request:
- make a different setup, only 1 party for each clan can join (if possible)
- add Hero weapons as reward for 5 days (no NPs as reward)