Here comes another great opportunity to win Knight Cash. Create a PK video and share it to people you know. Your creativity and the number of views will be the factors to be considered in figuring out the winner. Get ready!
We will choose the best 3 videos and send them the prize. Don't forget to give us
your Account ID.
We do not accept old videos and VS Videos.
Rules:
1. The video should only be 3-5 minutes long.
2. Shorter than 3 minutes and longer than 5 minutes will be disqualified.
3. Record your latest PK video, edit it.
4. Upload it on youtube with MaxKO on the title, put these links on the description
http://www.maxko-forum.info/
and
http://www.maxko.org/
.
5. All partcipants should share their videos on our discord channel on videos section so they will know who they are competing with.
Criteria for judging:
1. Video Quality and Creativity 20%
2. Youtube views 80%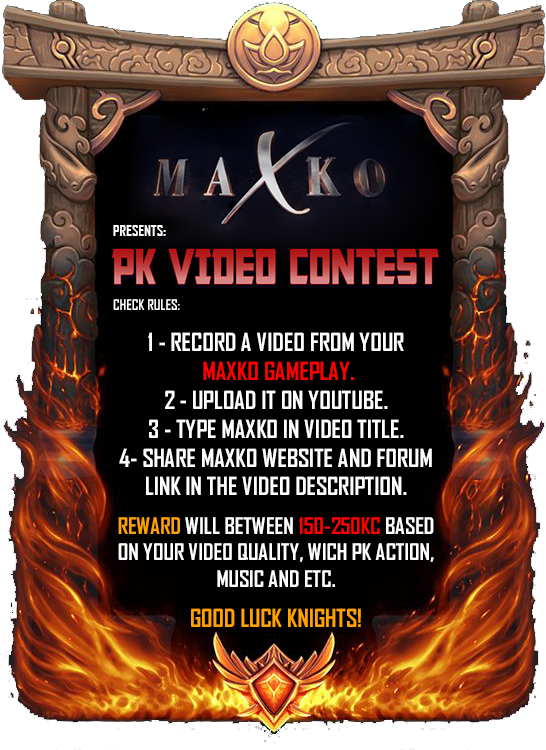 _________________


"Do what you love and you'll never have to work a day in your life"




I am not a man of Heaven