NEW UPDATE
THE GOLD FAMILY CAME OVER MAXKO!!!
The Gold weapons just appeared in the game as gold event
With this new update, you will do even more harm in the field
whether in your fight and in your victory..most players know it very well,
become an unbeatable warrior! available for a priest, rogue and mage with the new
integrated power of flames.

Take the Chaos to the MAX ... Let the game begin more delusional.
GOLD EVENT WILL FINISH 20.05.2021 AND ALL EVENT ITEMS WILL BE REMOVED FROM GAME!


All Gold Weapons and Stats List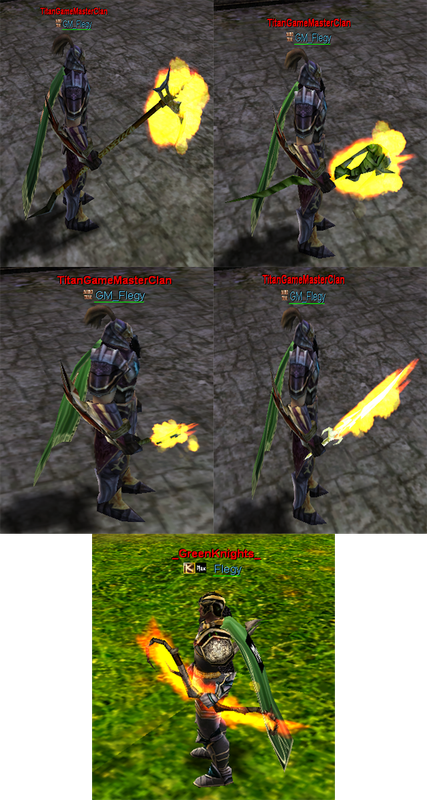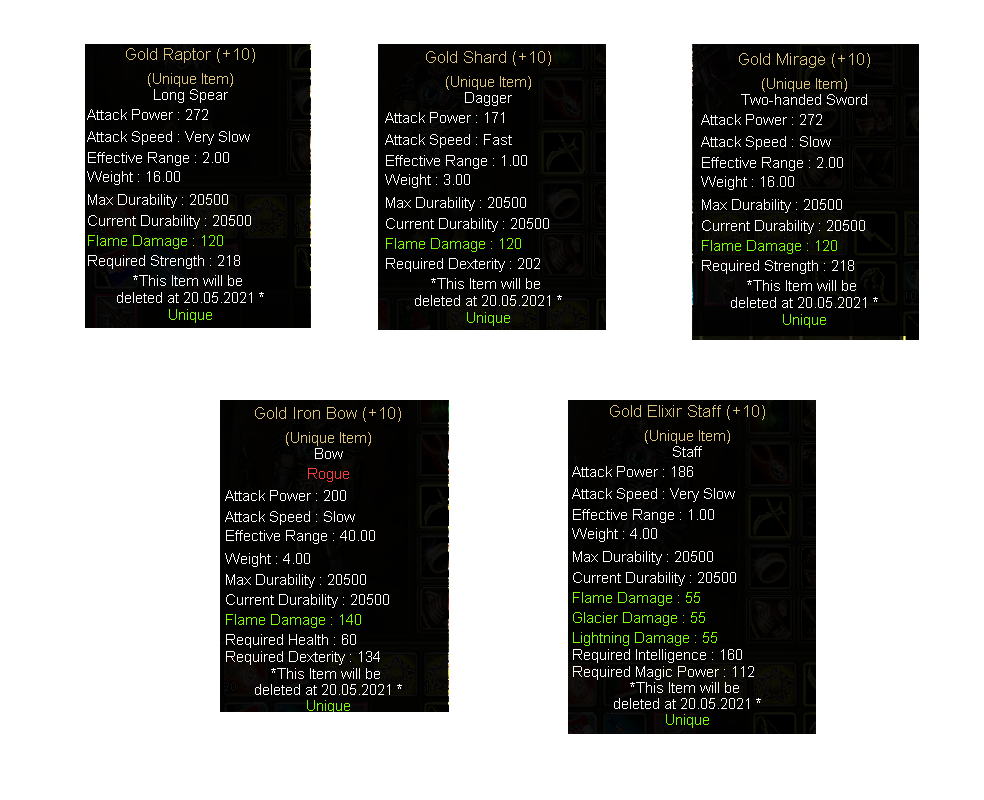 To get Gold weapons you just need to play. What does that mean?
That means you can get GOLD weapons by playing Forgotten Temple, BDW, KILLING RACE, PK in your favorite zone.

When you find GOLD Weapon +5 you have a chance to upgrade it to +10.
WARRNING! It is not easy, so use trina.
To make the upgrade easier we add new trina ingame. GOLD TRINA! Can be found in PUS for a little price and in Vote reward at PANEL.
UPGRADE RATES
Blessed Upgrade Scroll

From +5 to +6 = 50%
From +6 to +7 = 30%
From +7 to +8 = 25%
From +8 to +9 = 20%
From +9 to +10 = 15%
Blessed Upgrade Scroll
+
Trina


From +5 to +6 = 60%
From +6 to +7 = 40%
From +7 to +8 = 35%
From +8 to +9 = 30%
From +9 to +10 = 30%
Blessed Upgrade Scroll
+
Gold Trina

From +5 to +6 = 90%
From +6 to +7 = 80%
From +7 to +8 = 70%
From +8 to +9 = 60%
From +9 to +10 = 50%

- TAKE KO TO THE MAX -

_________________


Please don't contact MAXKO Team for NT, CC, free items, trade items