Hey, if you wanna take a part of making the logo picture in that map, you are more than welcome.
Let's see what kind of creativity comes up here.
Mission : To make a 512 x 512 size logo picture, kind of in that style, with a nice logo of MaxKO that it will fit at the end in that picture you see here :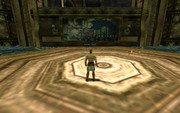 Reward : Your work will be showing in the 1v1 map and just shows how you want to help titan grow. i think it's a good reward.