Quote:
Afaik it was like this on any server I played
LOL? any server? you have no idea.
Quote:
Compare it with a real life situation.
If you throw a stone at a car and a policeman see you doing so.
You wont get away with saying "baahh you didnt take a video..."
He has the authority to testify it - even with no other proof.
Yeaaaah, a real life has a way can resurrected a person or glitch and speedhacking by running away from cops. Dont try to differentiate a fantasy game in reality situation. Its really sound stupid as what you said.
Based on this case situation, you cant justified by the authority of GM have now, because elmurat said he having "lagg" probally true or not, but for a GM, he has a tool can check their logs and if he is speedhacking and the maxko client detected, GM should already posted the log of detection 3rd party tool on here but instead he asking from the player to "admit it", seriously? What kinda policy is this? Search yourself, if you were in elmurat situation, how do you feel? If there is video on here as a proof, i probally wont bother it at all.
PS: This is not my problem either, but as i posted everything on here, only those are really wise can understand this. I'm out.

_________________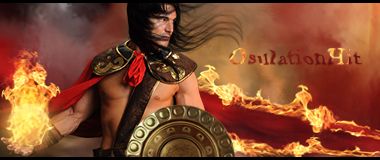 Designed By Sahar Shirazi